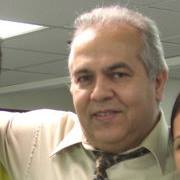 Hello dear collogues,
I am Dr. Ray Makar, retired dermatologist and USMLE teacher. I am devoting my time and effort to help medical students and foreign doctors to pass USMLE and most importantly on the first attempts.
I wrote a lot of books, platforms and online pages containing the most repeated and remembered USMLE questions that helped a lot of students reach their goals for a good medical future in the USA.
United States Medical Licensure Examinations is a very important step in your medical future in the USA.
On this website, I am focusing on medical students, during college and after graduation up to the boards. I will post a lot of short and long questions on all branches of basic and clinical medicine to help you understand concepts of tested questions found in the USMLE Step 1 and Step 2 CK.
Questions, answers and explanations
are better tools to remember concepts than reading text books and study notes. While they do not replace study books, QA is a valuable tool in review and collecting knowledge.
I also publish a lot of articles containing experiences of Medical graduates who passed the test with high scores to help you understand and walk on the same road they took to pass the USMLE.
Contact me